Tawafuq (Miraculous Visual Alignments) In The Quran
Keywords:
Tawafuq, Quran, Quranic studies
Abstract
Upon informing various Muslims (including Muslims living in Britain and the Middle East) about Tawafuq, I understood that many of them, including imams and various other professionals working with the Quran, seemed unaware of Tawafuq (miraculous alignment) in the Quran. How and why did so many Muslims seem unaware of one of the most important features of the Holy Quran? Tawafuq could save the faith of many, especially in an era where sight is often elevated in epistemology, many seem  convinced only by what they can see, and where the sciences are often marked by an emphasis on empiricism. The article below seeks to introduce Tawafuq, and indicate its potential to be an important new field in  Quranic studies.
Downloads
Download data is not yet available.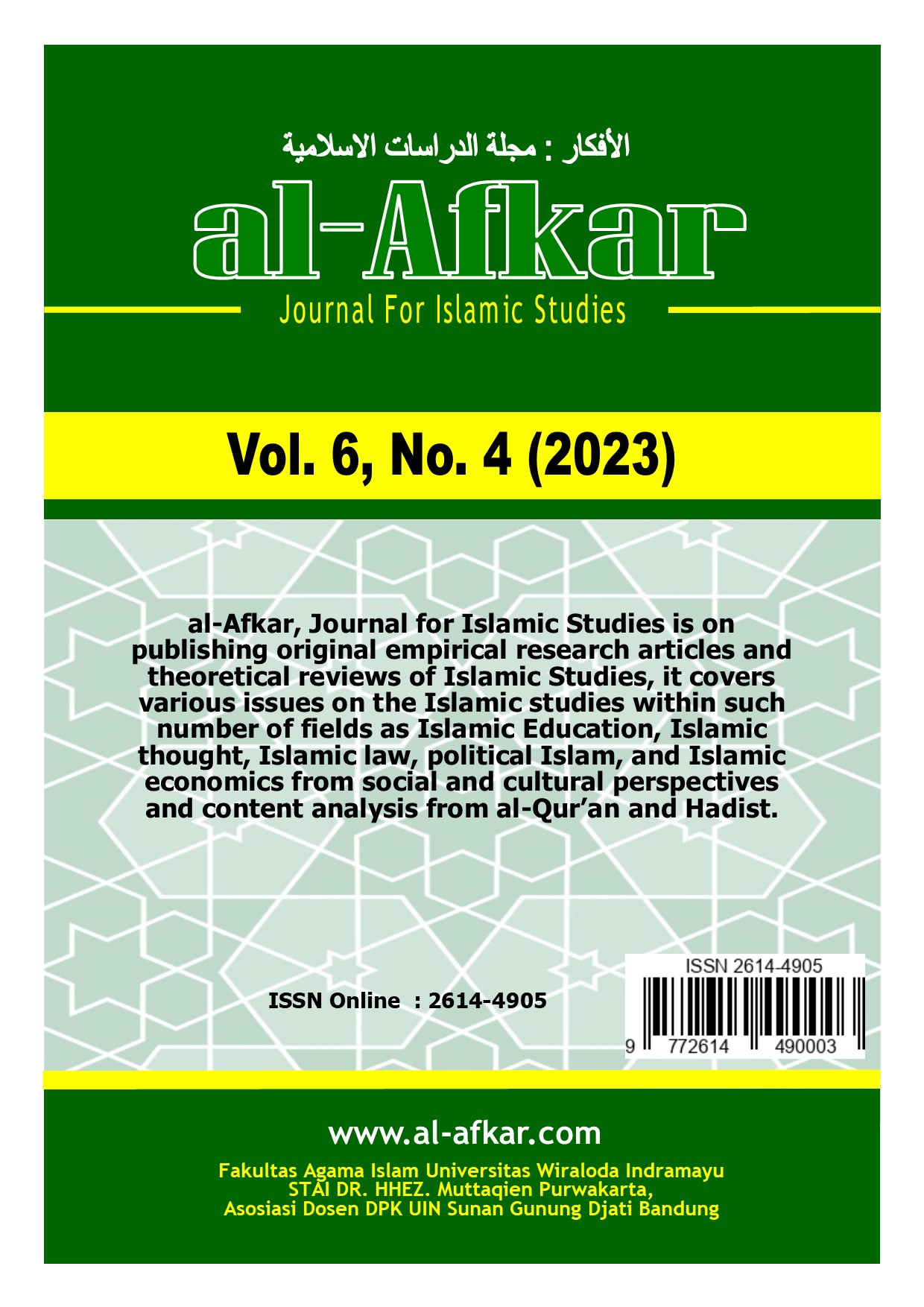 Downloads
How to Cite
Sabah Hussain (2023) "Tawafuq (Miraculous Visual Alignments) In The Quran", al-Afkar, Journal For Islamic Studies, 6(4), pp. 735–752. doi: 10.31943/afkarjournal.v6i4.706.
License
Copyright (c) 2023 Sabah Hussain
This work is licensed under a Creative Commons Attribution 4.0 International License.